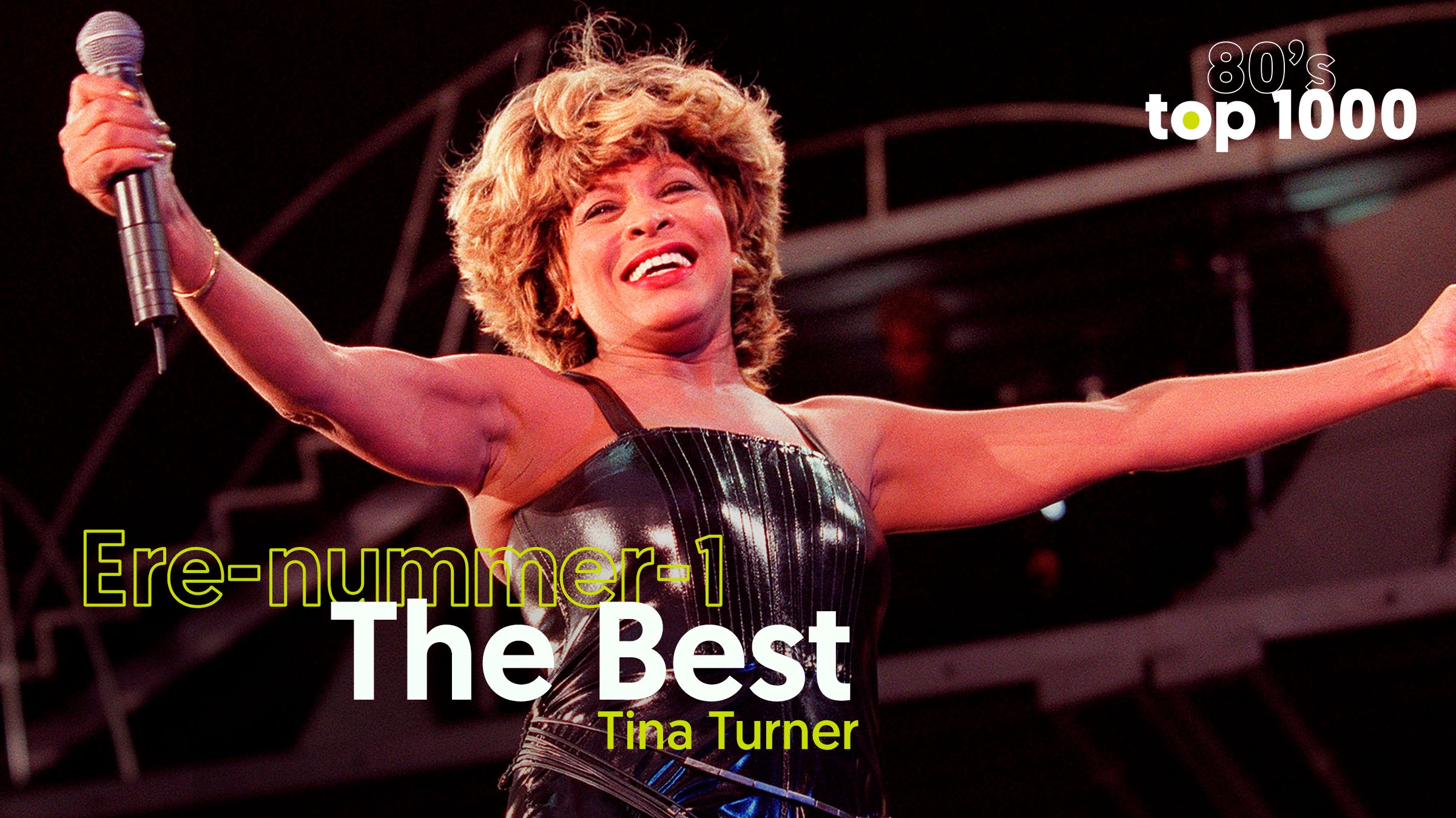 Jullie stemden 'Careless Whisper' van George Michael tot beste plaat van dat decennium. Al was de 'ere-nummer-1' weggelegd voor niemand minder dan muzieklegende en Queen of rock 'n roll Tina Turner.

Op woensdag 24 mei werd het droevige nieuws over haar overlijden bekend gemaakt. Als reactie daarop, ontving we massaal veel berichten van jullie om haar alsnog op nummer één te zetten.
Simply The Best - Tribute to Tina
Hoewel de stemweek al gepasseerd was, hebben we beslist om Tina Turner gepast te eren. Voor het eerst ooit werd er dus een extraatje toegevoegd aan de 80's Top 1000. Haar hit 'The Best' werd gekroond tot 'ere-nummer-1' en weerklonk als finale afsluiter van de top.
In totaal werd Tina Turner maar liefst 10 keer in de lijst gestemd door de Joe-luisteraars met nummers als 'Private Dancer' (plaats 134), 'We Don't Need Another Hero' (plaats 179) en 'Tonight' (plaats 192).
Club 80's Special
Donderdagavond presenteerden Jan en Anne een Club 80's Special waarin ze jouw 15 meest aangevraagde liedjes van Tina Turner speelden.
The Best - TINA TURNER
Proud Mary - IKE and TINA TURNER
We Don't Need Another Hero (Thunderdome) - TINA TURNER
What's Love Got To To With It - TINA TURNER
Proud Mary - IKE & TINA TURNER
Tonight - TINA TURNER & DAVID BOWIE
Disco Inferno - TINA TURNER
It's Only Love - TINA TURNER & BRYAN ADAMS
Way Of The World- TINA TURNER
Steamy Windows - TINA TURNER
It Takes Two - TINA TURNER & ROD STEWART
Let's Stay Together - TINA TURNER
Goldeneye - TINA TURNER
I Don't Wanna Fight - TINA TURNER
On Silent Wings - TINA TURNER