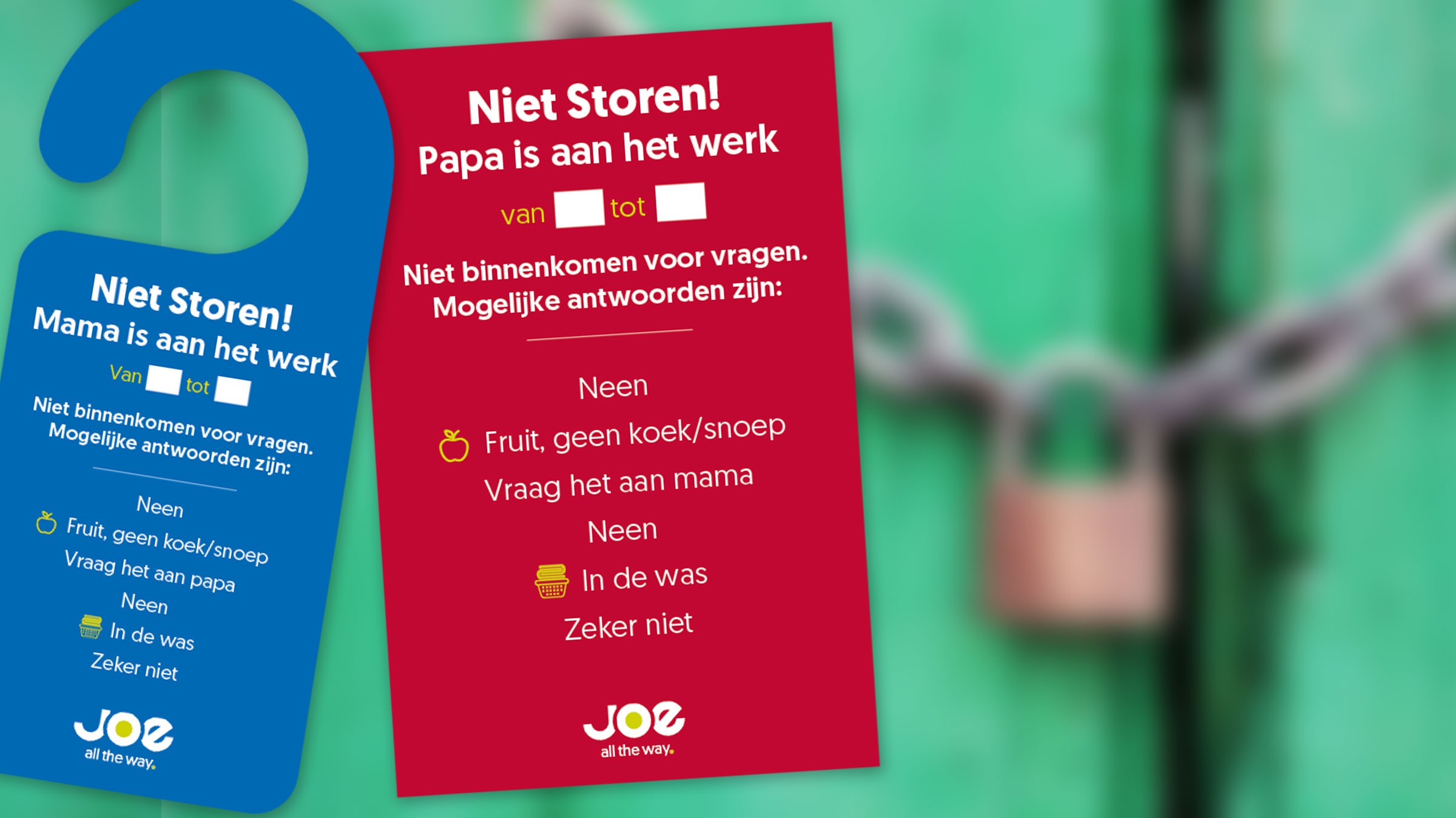 Werk jij in deze tijden (meer) van thuis?
Is het niet altijd mogelijk om je thuis te concentreren op je werk met je kinderen die je komen storen?
Wij hebben de oplossing!
Download onze deurhangers en -posters.
Hang deze hangers of posters aan je deur en zorg voor dat extra beetje rust dat je nu zo kan gebruiken.
Je kan er zelfs een knutselproject van maken: vraag je zoon- of dochterlief om de deurhanger uit te knippen voor jou.
Simpel dus: downloaden, afdrukken, invullen (uitknippen) en ophangen!
Nu nog zorgen dat er genoeg fruit in huis is of de koekenkast wordt toch nog geplunderd. 😉