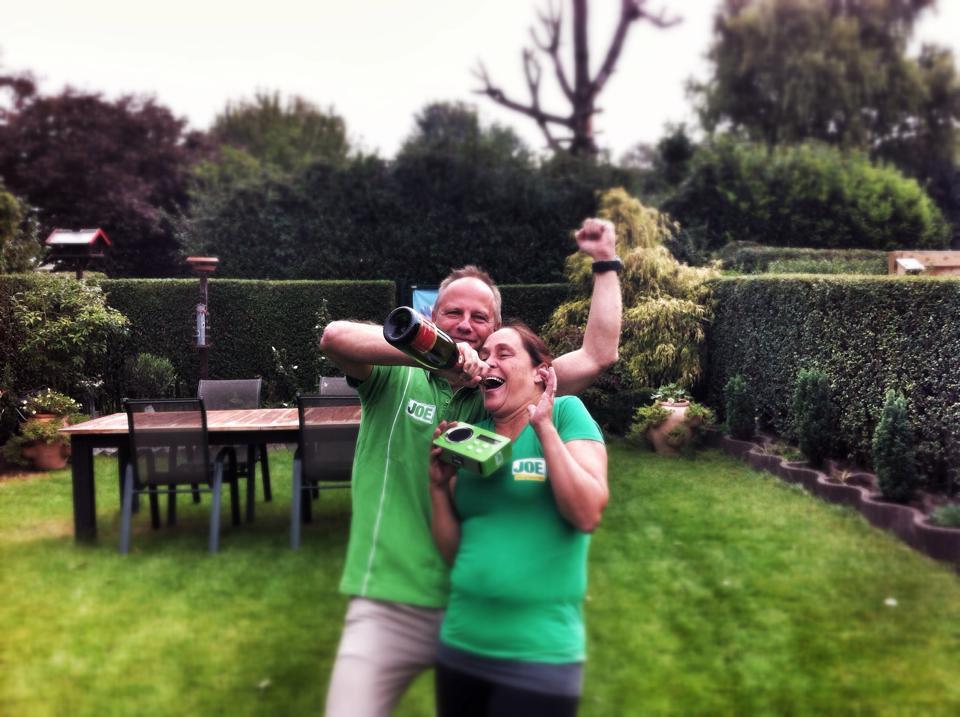 Laurens, Raf, Truus en Elke doorkruisen tijdens de Top 2000 het hele land om bij de luisteraars van JOE thuis of op het werk de Top 2000 Cassettequiz te spelen.
Herkent de kandidaat de intro die op de cassette staat, dan gaat hij of zij aan de haal met een Top 2000 pakket.
Hierboven een fotogallerij van de winnaars.
Nog tot vrijdag 19 augustus kan je je inschrijven voor de Top 2000 Quiz. Laat weten waar jij naar de Top 2000 luistert en wie weet staat er daarna een dj bij jou op de stoep.