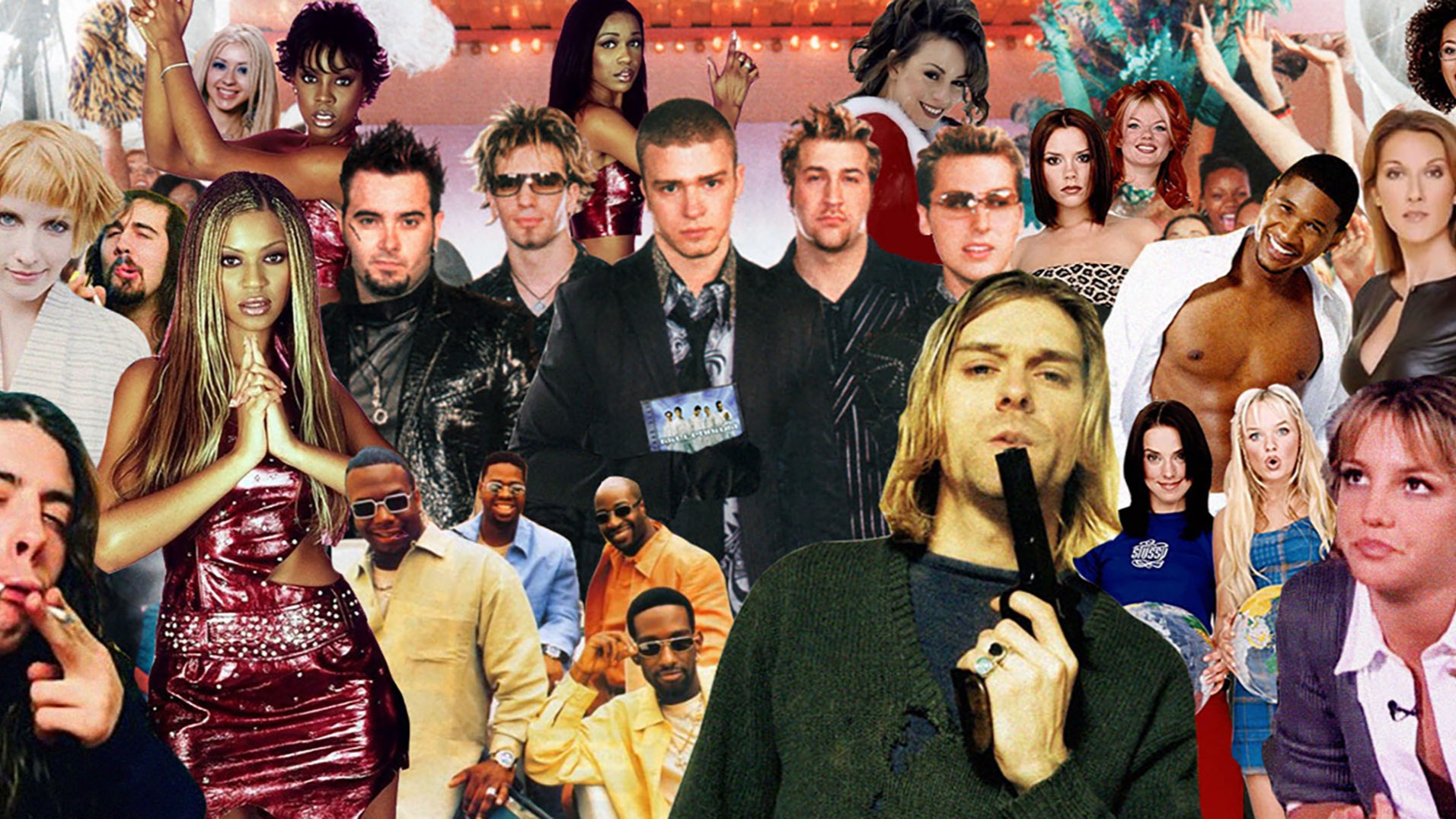 Vanaf maandag 23 november hoor je bij ons de 90's Top 500. Een lijst met het beste uit de jaren '90 op muzikaal vlak.
Voor een keer hebben onze dj's zelf beslist hoe die lijst eruit zal zien door voor hun eigen favorieten te stemmen.
Dit zijn de favoriete platen van Raf Van Brussel
Smells Like Teen Spirit - Nirvana
Everybody - Backstreet Boys
One - U2
Angels - Robbie Williams
Narcotic - Liquido
Gangsta'S Paradise - Coolio
Under The Bridge - Red Hot Chili Peppers
She Goes Nana - Radios
Alive - Pearl Jam
Song 2 - Blur
Around The World - Daft Punk
Hi! My Name Is - Eminem
Black Or White - Michael Jackson
Not An Addict - K's Choice
Are You Gonna Go My Way - Lenny Kravitz
Going To The Run - Golden Earring
Two Princes - Spin Doctors
Feels What You Want - Kristine W
Love Rears It'S Ugly Head - Living Colour
Funkin' For Jamaica - Tom Brown
Live And Learn - Joe Public
Thunderstruck - Ac/Dc
No Diggity - Blackstreet
Bittersweet Symphony - The Verve
Killing In The Name (Mijn Nummer 1) - Rage Against The Machine
R U Kidding Me - Anouk
The Dolphins Cry - Live
California Love - 2Pac
Learning To Fly - Foo Fighters
Slam Dunk - Five
Born Slippy - Underworld
I Like To Move It - Reel 2 Real
King Of My Castle - Wamdue Project
Wrong - Novastar
Give It Away - Red Hot Chili Peppers
Mr. Jones - Counting Crows
Karma Police - Radiohead
Diamonds And Pearls - Prince
Return Of The Mack - Mark Morrison
Ontdek de favoriete platen van onze dj's
Ben je benieuwd wie welke platen in de lijst heeft gestemd? Klik op de naam van de dj en ontdek zijn/haar lijstje met favoriete 90's platen.
Luister naar Joe 90's
Kan jij zo lang niet wachten? Of heb je graag een overdosis 90's?
Luister dan altijd en overal naar onze digitale zender Joe 90's via de gratis Joe-app, DAB+, Google Home, Telenet digitale televisie of onze website.
De 90's Top 500, vanaf maandag 23 november bij Joe.