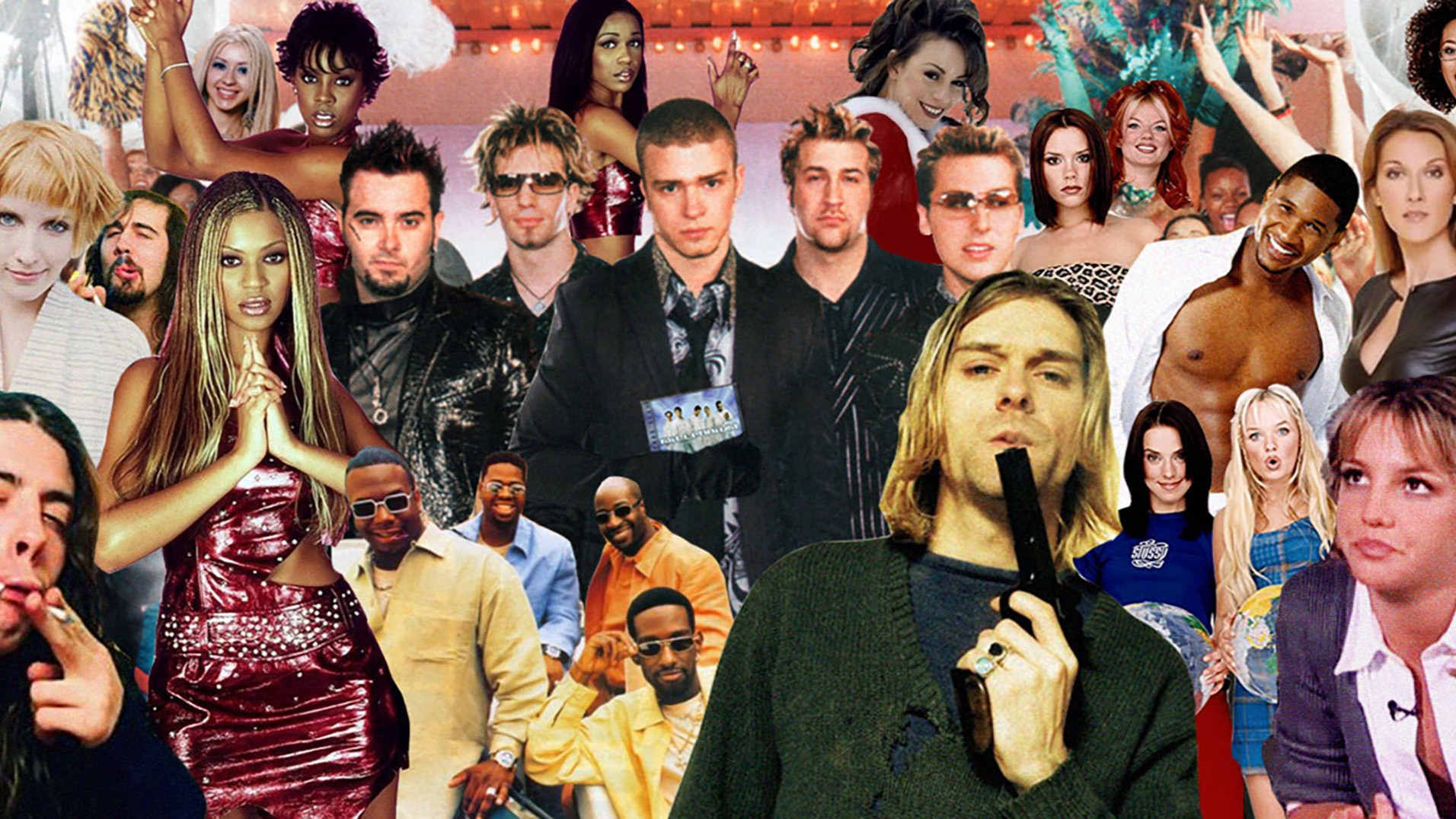 Vanaf maandag 23 november hoor je bij ons de 90's Top 500. Een lijst met het beste uit de jaren '90 op muzikaal vlak.
Voor een keer hebben onze dj's zelf beslist hoe die lijst eruit zal zien door voor hun eigen favorieten te stemmen.
Dit zijn de favoriete platen van Kenneth Stevens
Show Me Love - Robin S
Vogue - Madonna
Remember The Time - Michael Jackson
Innocence - The MacKenzie feat. Jessy
Insomnia - Faithless
Finally - CeCe Peniston
Never Alone - 2 Brothers On The 4the Floor
Cream - Prince
Return Of The Mack - Mark Morrison
Another Night - Real McCoy
People 2 People - Marisa Turner
Luv 4 Luv - Robin S
We Got A Love Thang - Cece Peniston
Smells Like Teen Spirit - Nirvana
Fantasy - Mariah Carey
Around The World - Daft Punk
Boom Boom Boom Boom - Vengaboys
This Is How We Do It - Montell Jordan
Twilight Zone - 2 Unlimited
My Feeling - Junior Jack
Fastlove - George Michael
Quit Playing Games With My Heart - Backstreet Boys
Promise - Milk Inc.
The Boy Is Mine - Brandy & Monica
Too Funky - George Michael
Bailando - Paradisio
Blue - Eiffel 65
Lift You Up - 2 Fabiola
The Spirit - Fiocco
Push The Feeling On - Nightcrawlers
Two Can Play That Game - Bobby Brown
Le Disc Jockey - Encore
Missing - Everything But The Girl
Goldeneye - Tina Turner
Surrender Your Love - Nightcrawlers
Spice Up Your Life - Spice Girls
Together Again - Janet Jackson
Better Off Alone - Alice DJ / DJ Jurgen
Bills, Bills, Bills - Destiny's Child
Lovelee Dae - Blaze
Universal Nation - Push
Sandstorm - Darude
Firestarter - The Prodigy
Dub I Dub - Me & My
Feel The Fire - Astroline
5 6 7 8 - Steps
Changes - 2 Pac
Diep - Get Ready!
That's The Way Love Goes - Janet Jackson
Loser - Beck
Life is A Mystery - Atlantis 6
End Of The Road - Boyz 2 Men
Saturday Night - Whigfield
Be My Lover - La Bouche
The Rhythm Of The Night - Corona
Life - Des'Ree
Secret - Absolom
2 People - Jean Jacques Smoothie
Pony - Ginuwine
Right Here - SWV
Ontdek de favoriete platen van onze dj's
Ben je benieuwd wie welke platen in de lijst heeft gestemd? Klik op de naam van de dj en ontdek zijn/haar lijstje met favoriete 90's platen.
Luister naar Joe 90's
Kan jij zo lang niet wachten? Of heb je graag een overdosis 90's?
Luister dan altijd en overal naar onze digitale zender Joe 90's via de gratis Joe-app, DAB+, Google Home, Telenet digitale televisie of onze website.
De 90's Top 500, vanaf maandag 23 november bij Joe.