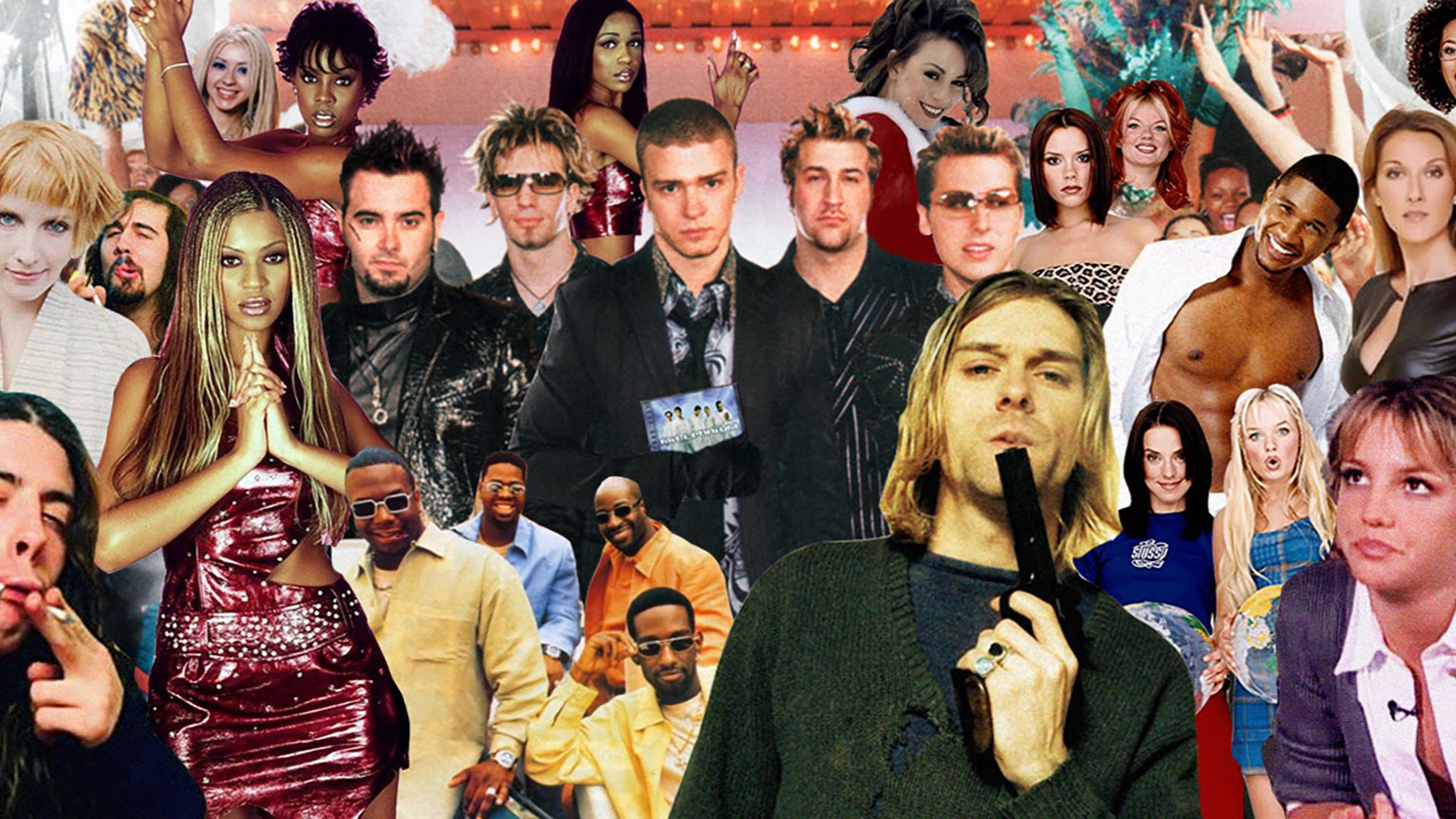 Vanaf maandag 23 november hoor je bij ons de 90's Top 500. Een lijst met het beste uit de jaren '90 op muzikaal vlak.
Voor een keer hebben onze dj's zelf beslist hoe die lijst eruit zal zien door voor hun eigen favorieten te stemmen.
Dit zijn de favoriete platen van Jan Bosman
Missing - Everything But The Girl
Stay - Shakespraer's Sister
Saltwater - Chicane
Secret - Absolom
Feel What You Want - Kristine W
Born Slippy - Underworld
Don't You Want Me - Felix
You Don't Know Me - Armand Van Helden
Think Twice - Céline Dion
House Of Doom - Nunca
Leopold 3 - Zomernacht
Thank You - Alanis Morissette
Innocence - The Mackenzie feat. Jessy
Narcotic - Liquido
Alane - Wes
Spending My Time - Roxette
De Bestemming - Marco Borsato
It's My Life - Dr.Alban
All Or Nothing - Cher
No Good - The Prodigy
It's Gonna Be Alright - Deep Zone
Pray - Take That
Enjoy The Silence - Depeche Mode
High - Lighthouse Family
Broken - Soulsister
Not An Addict - K's Choice
La Vache - Milk Inc
Freak Out - 2 Fabiola
Ritmo De La Noche - Lorca
Something Happened On The Way To Heaven - Phil Collins
Rhythm Is A Dancer - Snap
The Spirit - Fiocco
My Heart Will Go on - Celine Dion
Black Or White - Michael Jackson
Fading Like A Flower - Roxette
Declaración De Amor - The Dinky Toys
Love's Embrace - The Dinky Toys
Sing Hallelujah - Dr.Alban
It's Alright - East 17
Love Is All Around - Wet Wet Wet
You'll Be In My Heart - Phil Collins
Don't Talk Just Kiss - Right Said Fred
Forgiven - Space Brothers
De Waarheid - Marco Borsato
Last Thing On My Mind - Staps
Love Shine A Light - Christina & The Waves
When Susannah Cries - Espen Lind
Lift You Up - 2 Fabiola
Ironic - Alanis Morissette
Life - Des'ree
Crucified - Army Of Lovers
I Don't Want To Miss A Thing - Aerosmith
Insomnia - Faithless
God Is A DJ - Faithless
Take Me To Your Heaven - Charlotte Nilsson
Can You Feel The Love Tonight - Elton John
Show Me Love - Robin S
Sing It Back - Moloko
Knockin' - Double Vision
Gangsta's Paradise - Coolio
Porselein - Yasmine
The Sign - Ace Of Base
Fired Up - Funky Green Dogs
Con Te Partiro - Andrea Bocelli
Big Big World - Emilia
It Must Have Been Love - Roxette
My Love Is Your Love - Whitney Houston
Stay Another Day - East 17
Don't Let The Sun Go Down On Me - George Micheal & Elton John
Binnen - Marco Borsato
Say You'll Be There - Spice Girls
Pour Que Tu m'Aimes Encore - Celine Dion
Don't Cry For Me Argentina - Madonna
Finally - CeCe Peniston
Never Alone - 2 Brothers on the 4th Floor
Back For Good - Take That
The Key, The Secret - Urban Cookie Collective
Zombie - The Cranberries
Dub I Dub - Me & My
Dirty Cash - Adventures of Stevie V
No Limit - 2 Unlimited
Baby One More Time - Britney Spears
Volour The World - Sash
We Like To Party - Vengaboys
Virtual Zone - Virtual Zone
Be My Lover - La Bouche
Kabouterdans - Kabouter Plop
One For Sorrow - Steps
Believe - Cher
I Want It That Way - Backstreet Boys
I promised Myself - Nick Kamen
I Wanna Be The Only One - Eternal
Babe - Take That
Because i Love You - Stevie B
If You Believe - Sasha
Casanova - Ultimate Kaos
Flying Without Wings - Westlife
Girls In Love - Andreas Dorau
Shut Up And Sleep With Me - Sin With Sebastian
Ik Leef Niet Meer voor Jou - Marco Borsato
Oceans - Milk Inc
Universal Nation - Push
Ik Schreeuw Het Van De Daken - Toast
Le Disk Jockey - Encore
Ontdek de favoriete platen van onze dj's
Ben je benieuwd wie welke platen in de lijst heeft gestemd? Klik op de naam van de dj en ontdek zijn/haar lijstje met favoriete 90's platen.
Luister naar Joe 90's
Kan jij zo lang niet wachten? Of heb je graag een overdosis 90's?
Luister dan altijd en overal naar onze digitale zender Joe 90's via de gratis Joe-app, DAB+, Google Home, Telenet digitale televisie of onze website.
De 90's Top 500, vanaf maandag 23 november bij Joe.