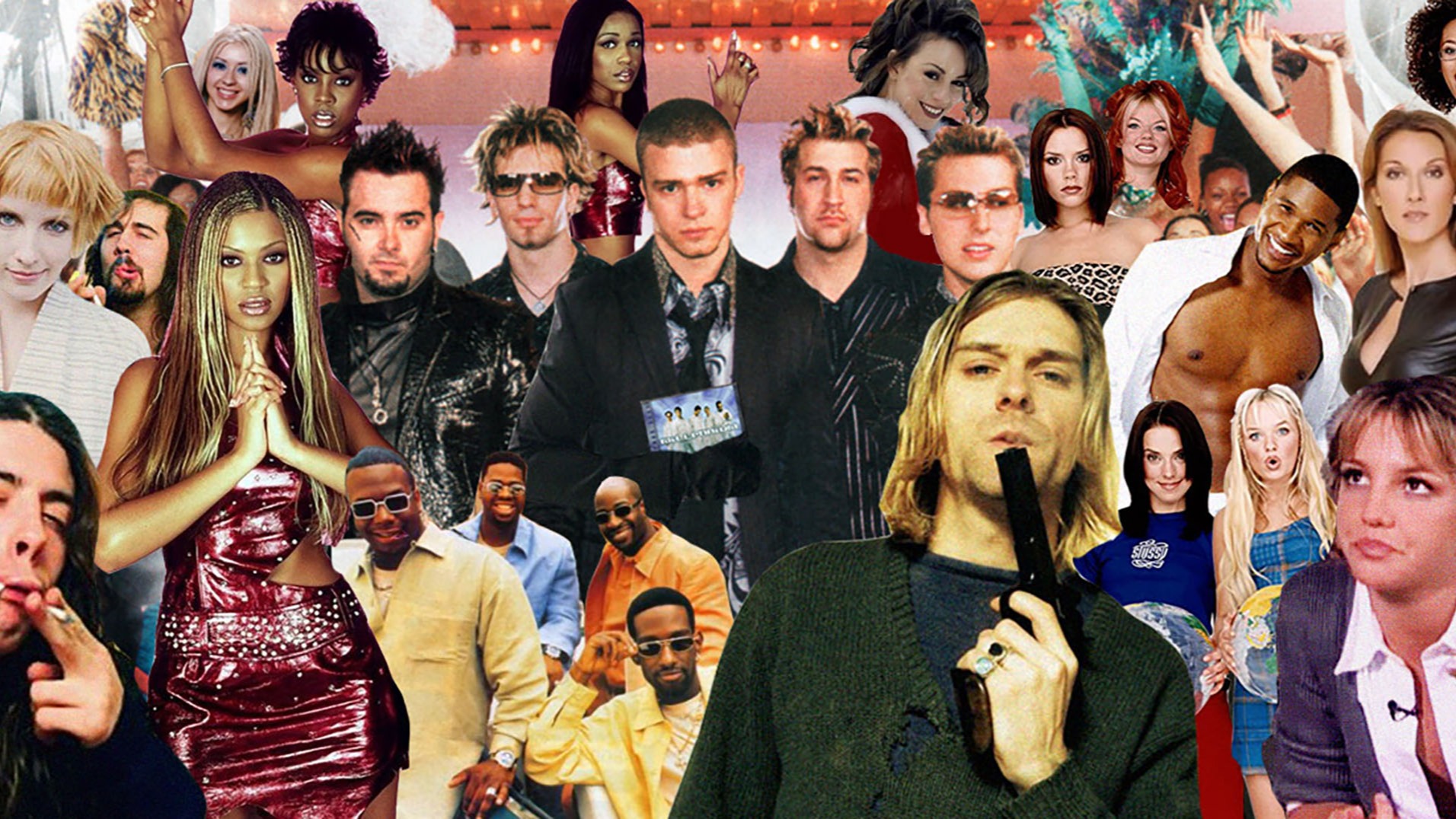 Vanaf maandag 23 november hoor je bij ons de 90's Top 500. Een lijst met het beste uit de jaren '90 op muzikaal vlak.
Voor een keer hebben onze dj's zelf beslist hoe die lijst eruit zal zien door voor hun eigen favorieten te stemmen.
Dit zijn de favoriete platen van Heidi Van Tielen
Everybody On The Floor - Tokyo Getto Pussy
(You Gotta) Fight For You Right (To Party) - Beasty Boys
Picture Of You - Boyzone
Spaceman - Babylon Zoo
Mr Vain - Culture Beat
I Like It Loud - Marshall Masters
Be My Lover - La Bouche
Think About The Way - Ice Mc
Rhythm Of The Night - Corona
The First, The Last, Eternity - Snap -
Everybody, We'Ve Got It Going On - Backsteet Boys -
Scatman'S World - Scatman John
Genie In A Bottle - Christina Aguilera
Baby One More Time - Britney Spears
Virtual Zone - Virtual Zone
Halloween - Da Boy Tommy
Drop It - Scoop
Back For Good - Take That
Flatbeat - Mr Oizo
How Much Is The Fish - Scooter
Het Is Een Nacht - Guus Meeuwis
Think Twice - Celine Dion
De Waarheid - Marco Borsato
Shut Up - Sin With Sebastian
Dub I Dub - Me And My
Scream - Michael Jackson
Saturday Night - Whigfield
All Right - Double Vision
Children - Robert Miles
Ooh Ah - Gina G
Jump For Joy - 2 Unlimited
Beautiful Life - Ace Of Base
Mmmbop - Hanson
Getting Jiggy With It - Will Smith
Fell In Love With An Alien - Kelly Family
Quand Je Reve De Toi - Worlds Apart
Last Thing On My Mind - Steps
Boom Boom Boom - Vengaboys
Truly Madly Deeply - Savage Garden
Simarik - Tarkan
Pulverturm - Niels Van Gogh
Freak Me - Another Level
Eins Zwei Polizei - Modo
Give Me Fire - Good Shape
Don'T Be Silly - Def Dames Dope
Lets Grow A Baby - Pop In Wonderland
Ontdek de favoriete platen van onze dj's
Ben je benieuwd wie welke platen in de lijst heeft gestemd? Klik op de naam van de dj en ontdek zijn/haar lijstje met favoriete 90's platen.
Luister naar Joe 90's
Kan jij zo lang niet wachten? Of heb je graag een overdosis 90's?
Luister dan altijd en overal naar onze digitale zender Joe 90's via de gratis Joe-app, DAB+, Google Home, Telenet digitale televisie of onze website.
De 90's Top 500, vanaf maandag 23 november bij Joe.