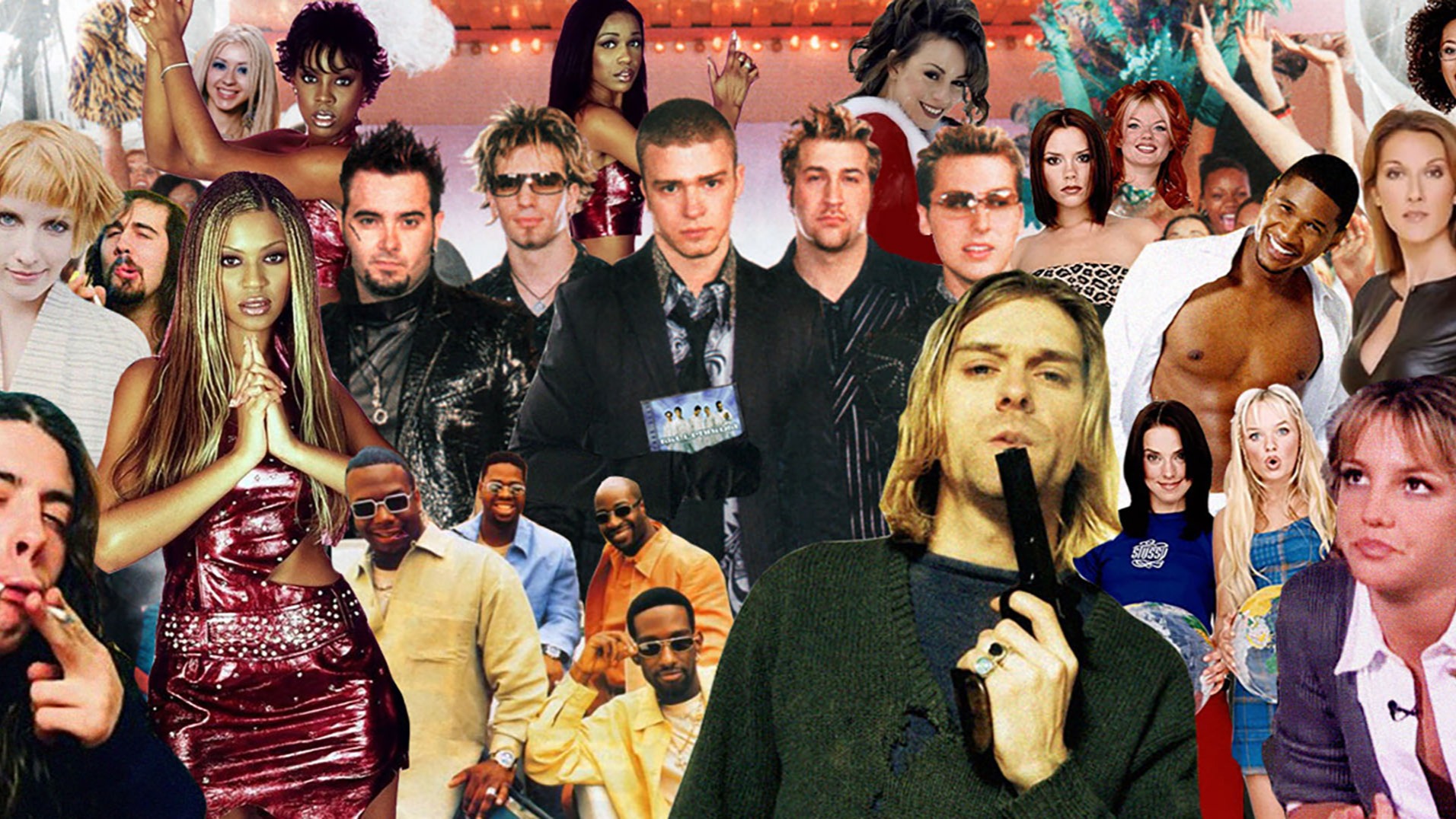 Vanaf maandag 23 november hoor je bij ons de 90's Top 500. Een lijst met het beste uit de jaren '90 op muzikaal vlak.
Voor een keer hebben onze dj's zelf beslist hoe die lijst eruit zal zien door voor hun eigen favorieten te stemmen.
Dit zijn de favoriete platen van Elke Van Mello
Don't Look Back In Anger - Oasis
Unfinished Sympathy - Massive Attack
Hallelujah - Jeff Buckley
Scooby Snacks - Fun Lovin Criminals
Around The World - Daft Punk
Walk This World - Heather Nova
No Good - The Prodigy
Mr. Jones - Counting Crows
Ironic - Alanis Morisette
Feeling So Real - Moby
Sabotage - Beastie Boys
Born Slippy - Underworld
Self Esteem - The Offspring
Disarm - The Smashing Pumpkins
Hey Boy Hey Girl - The Chemical Brothers
Sing It Back - Moloko
Creep - Radiohead
Smells Like Teen Spirit - Nirvana
It's Oh So Quiet - Björk
Violently Happy - Björk
Teardrop - Massive Attack
You Oughta Know - Alanis Morisette
Head Over Feet - Alanis Morisette
Drive - Rem
Everybody Hurts - Rem
Losing My Religion - Rem
Basket Case - Green Day
Tonight, Tonight - The Smashing Pumpkins
Bullet With Butterfly Wings - The Smashing Pumpkins
1979 - The Smashing Pumpkins
Are You Gonna Go My Way - Lenny Kravitz
It Ain'T Over Till It's Over - Lenny Kravits
Weak - Skunk Anansie
Foolish Games - Jewel
Maybe An Angel - Heather Nova
Come As You Are - Nirvana
Champagne Supernova - Oasis
Live Forever - Oasis
Girls And Boys - Blur
Song 2 - Blur
Don't Speak - No Doubt
All I Wanna Do - Sheryl Crow
If It Makes You Happy - Sheryl Crow
My Bond With You And Your Planet: Disco! - Zita Swoon
Torn - Natalie Imbruglia
Lovefool - The Cardigans
Nobody's Wife - Anouk
The Ballad Of Lea & Paul - K's Choice
Not An Addict - K's Choice
Irene - De Mens
Maandag - De Mens
Killing In The Name - Rage Against The Machine
Suds & Soda - Deus
Little Arithmetics - Deus
Hotellounge - Deus
Friday I'M In Love - The Cure
Killing Me Softly - The Fugees
Zombie - The Cranberries
Jump Around - House Of Pain
Into My Arms - Nick Cave
Where The Wild Roses Grow - Nick Cave Met (Kylie Minogue)
Loser - Beck
Bitch - Meredith Brooks
Just - Radiohead
High And Dry - Radiohead
A Girl Like You - Edwyn Collins
Girl You'Ll Be A Woman Soon - Urge Overkill
Virtual Insanity - Jamiroquai
A Long December - Counting Crows
Selling The Drama - Live
I Alone - Live
Hardtimes - The Scabs
Don'T You Know - The Scabs
Feed The Tree - Belly
Unbelievable - Emf
Taillights Fade - Buffalo Tom
Iedereen Is Van De Wereld - The Scene
Blauw - The Scene
Insane In The Brain - Cypress Hill
Dikke Lu - Cpex
Inside - Stiltskin
Go - Moby
That's When I Reach For My Revolver - Moby
Black Hole Sun - Soundgarden
Buddy Holly - Weezer
Down By The Water - Pj Harvey
Mother Mother - Tracy Bonham
Stupid Girl - Garbage
The Distance - Cake
Doll Parts - Hole
Glycerine - Bush
Ontdek de favoriete platen van onze dj's
Ben je benieuwd wie welke platen in de lijst heeft gestemd? Klik op de naam van de dj en ontdek zijn/haar lijstje met favoriete 90's platen.
Luister naar Joe 90's
Kan jij zo lang niet wachten? Of heb je graag een overdosis 90's?
Luister dan altijd en overal naar onze digitale zender Joe 90's via de gratis Joe-app, DAB+, Google Home, Telenet digitale televisie of onze website.
De 90's Top 500, vanaf maandag 23 november bij Joe.