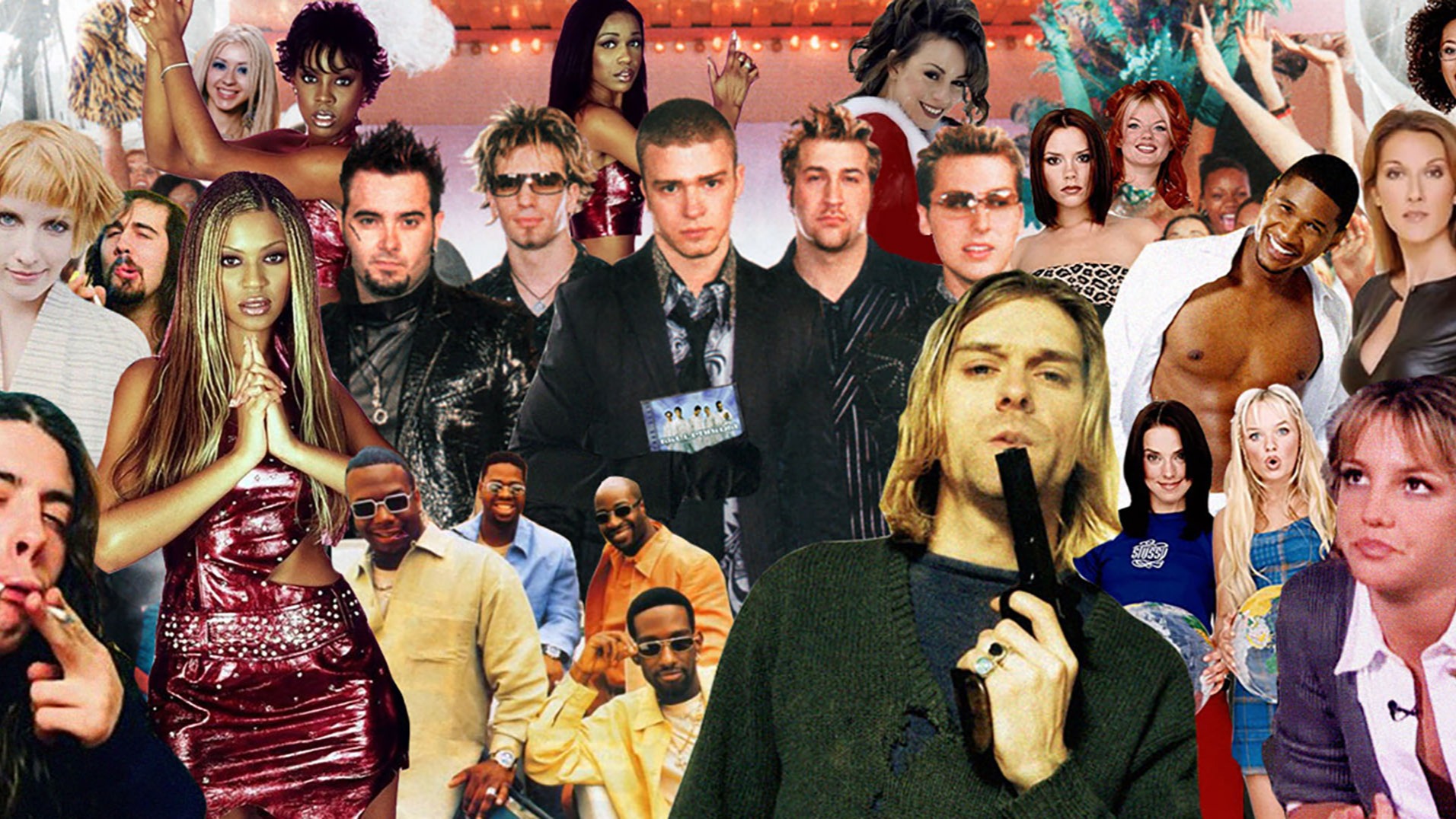 Vanaf maandag 23 november hoor je bij ons de 90's Top 500. Een lijst met het beste uit de jaren '90 op muzikaal vlak.
Voor een keer hebben onze dj's zelf beslist hoe die lijst eruit zal zien door voor hun eigen favorieten te stemmen.
Dit zijn de favoriete platen van Carl Schmitz
Bitter Sweet Symphony - The Verve
Innuendo - Queen
Insomnia - Faithless
Unfinished Sympathy - Massive Attack
Iris - Goo Goo Dolls
Chocolate Salty Balls - Chef
Plastic Dreams - Jaydee
Jump Around - House Of Pain
I'll Do Anything For Love - Meatloaf
Thunderstruck - AC/DC
Black - Pearl Jam
I Will Remember - Toto
Silence - Delirium
Even Better Than The Real Thing - U2
Streets Of Philadelphia - Bruce Springsteen
Rockafellar Skank - Fatboy Slim
Climbing - Lionel Richie
Twee Meisjes - Raymond Van Het Groenewoud
Where The Wild Roses Grow - Nick Cave & Kylie
Ik Hou Van U - Noordkaap
The Bomb - Bucketheads
La Solitudine - Laura Pausini
Smooth - Santana
I Like It Loud - Marshall Masters
Movin' On Up - M People
De Bestemmmng - Marco Borsato
Connected - Stereo Mc's
Don't Chain My Heart - Toto
Diamonds And Pearls - Prince
Banger Hart - Rob De Nijs
Waterfalls - Tlc
Why Does My Heart Feel So Bad - Moby
Is Dit Nu Later - Stef Bos
Stars - Simply Red
Alles Valt Stil - Bart Herman
You Get What You Give - New Radicals
No Diggity - Blackstreet
Magie - Philippe Robrecht
Galvanize - Chemical Brothers
Born Slippy - Underworld
Liefde Voor Muziek - Raymond
Baby Got Back - Sir Mix A Lot
La Vache - Milk Inc
Crazy - Seal
Enjoy The Silence - Depeche Mode
Passie - Clouseau
Show Me Love - Robin S
Through Before We Started - Soulsister
Love Thy Will Be Done - Martika
It's Gonna Be Allright - Deepzone
Ontdek de favoriete platen van onze dj's
Ben je benieuwd wie welke platen in de lijst heeft gestemd? Klik op de naam van de dj en ontdek zijn/haar lijstje met favoriete 90's platen.
Luister naar Joe 90's
Kan jij zo lang niet wachten? Of heb je graag een overdosis 90's?
Luister dan altijd en overal naar onze digitale zender Joe 90's via de gratis Joe-app, DAB+, Google Home, Telenet digitale televisie of onze website.
De 90's Top 500, vanaf maandag 23 november bij Joe.