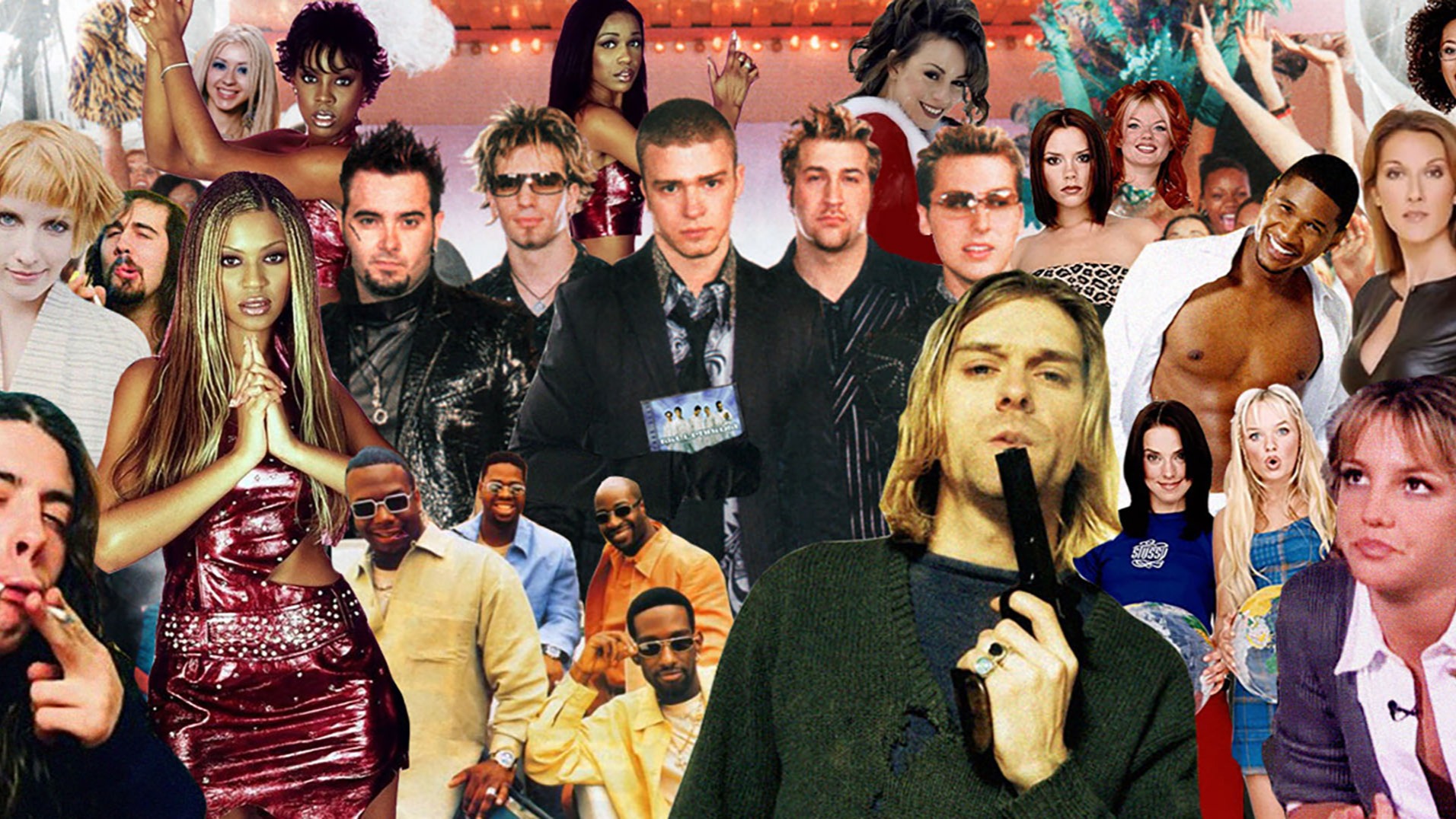 Vanaf maandag 23 november hoor je bij ons de 90's Top 500. Een lijst met het beste uit de jaren '90 op muzikaal vlak.
Voor een keer hebben onze dj's zelf beslist hoe die lijst eruit zal zien door voor hun eigen favorieten te stemmen.
Dit zijn de favoriete platen van Brecht Vanmeirhaeghe
Rhythm Is A Dancer - Snap!
Frozen - Madonna
Sadeness - Enigma
Universal Nation - Push
Missing - Everything But The Girl
Promise Me - Beverly Craven
Innocence - Mackenzie Feat. Jessy
Secret - Absolom
Take My Love - Good Shape
Iris - Goo Goo Dolls
The Reason Is You - Nina
Mr Vain - Culture Beat
Lift U Up - 2 Fabiola
Saturday Night - Whigfield
You Don'T Know Me - Armand Van Helden
Saltwater - Chicane
It'S Gonna Be Alright - Deep Zone
Afflitto - Fiocco
The Key, The Secret - Urban Cookie Collective
All That She Wants - Ace Of Base
Get Ready - 2 Unlimited
Knockin' - Double Vision
Never Alone - 2 Brothers On The 4Th Floor
Scatman - Scatman John
Children - Robert Miles
Encore Une Fois - Sash!
Dub I Dub - Me & My
Freed From Desire - Gala
Music Sounds Better With You - Stardust
The Rhythm Of The Night - Corona
In My Eyes - Milk Inc
Remember Me - Blue Boy
Sweet Dreams - La Bouche
Get A Way - Maxx
Poco Loco - Poco Loco Gang
A Good Day - Natural Born Deejays
Heaven - Virtual Zone
Power Of American Natives - Dance 2 Trance
Drop That Beat - Ixxel
Something - Lasgo
Fiesta - The Sunclub
Everybody'S Free - Rozalla
Love Sees No Colour - U96
Bailando - Paradisio
Out Of The Blue - System F
Silence (Fade'S Sanctuary Remix) - Delirium
Drop It - Scoop
Why Don'T You Dance With Me - Future Breeze
I Will Always Love You - Whitney Houston
Everything I Do (I Do It For You) - Bryan Adams
To Be With You - Mr Big
Crucified - Army Of Lovers
Not An Addict - K's Choice
Streets Of Philadelphia - Bruce Springsteen
Nothing Compares 2 U - Sinead O Connor
You Get What You Give - New Radicals
Ontdek de favoriete platen van onze dj's
Ben je benieuwd wie welke platen in de lijst heeft gestemd? Klik op de naam van de dj en ontdek zijn/haar lijstje met favoriete 90's platen.
Luister naar Joe 90's
Kan jij zo lang niet wachten? Of heb je graag een overdosis 90's?
Luister dan altijd en overal naar onze digitale zender Joe 90's via de gratis Joe-app, DAB+, Google Home, Telenet digitale televisie of onze website.
De 90's Top 500, vanaf maandag 23 november bij Joe.