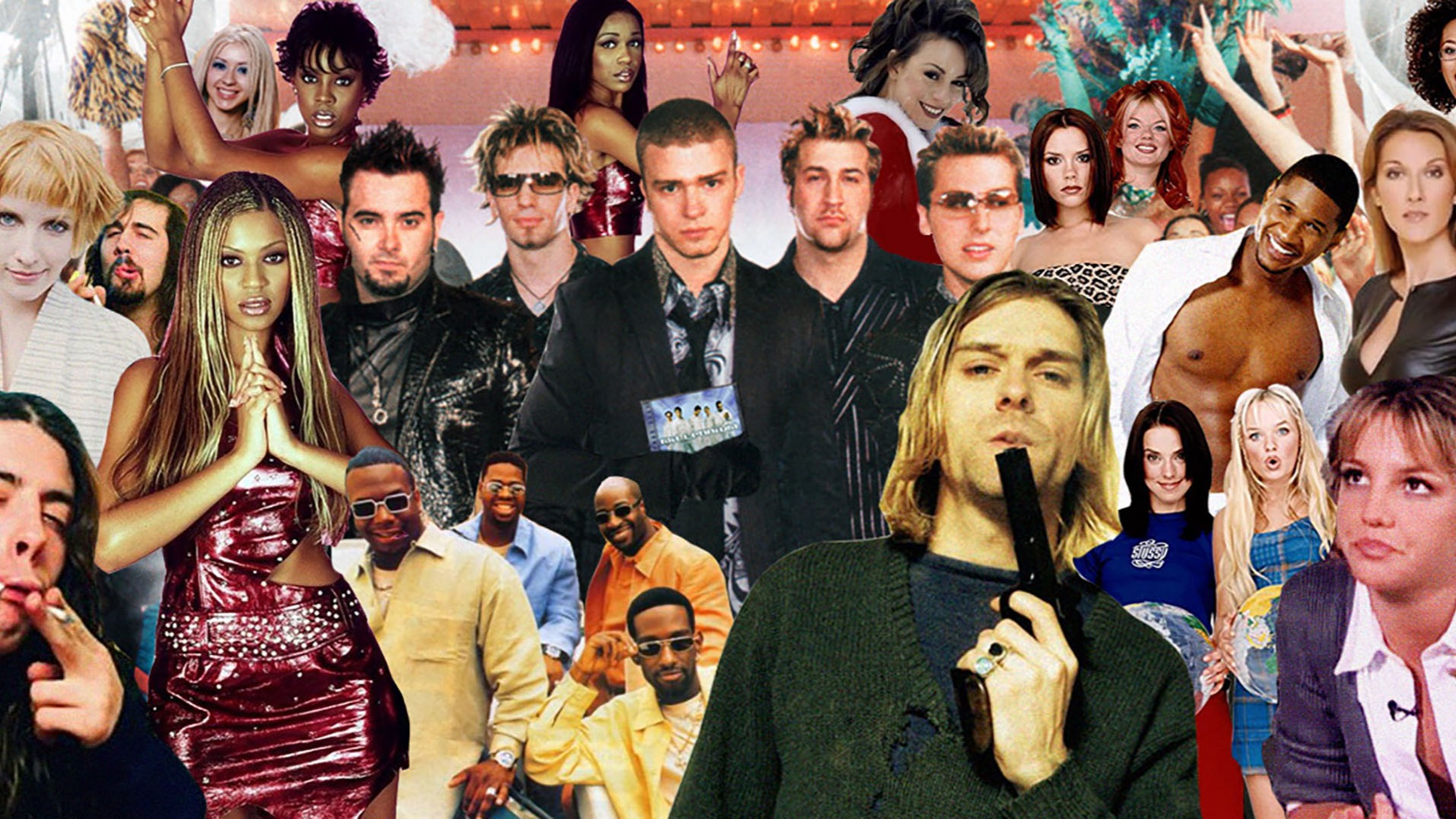 Vanaf maandag 23 november hoor je bij ons de 90's Top 500. Een lijst met het beste uit de jaren '90 op muzikaal vlak.
Voor een keer hebben onze dj's zelf beslist hoe die lijst eruit zal zien door voor hun eigen favorieten te stemmen.
Dit zijn de favoriete platen van Born
Smells Like Teen Spirit - Nirvana
About A Girl - Nirvana
No Good - The Prodigy
Firestarter - The Prodigy
Hey Boy, Hey Girl - The Chemical Bros
Brothas Gonna Work It Out - The Chemical Bros
Born Slippy - Underworld
Enter Sandman - Metallica
Nothing Else Matters - Metallica
Yesterday - Guns 'n Roses
November Rain - Guns 'n Roses
Killing In The Name - Rage Against The Machine
Bombtrack - Rage Against The Machine
Freestyler - Bombfunk MC's
Around The World - Daft Punk
Da Funk - Daft Punk
Groove Is In The Heart - Deee-lite
Turn On, Tune In, Cop Out - Freakpower
Ironic - Alanis Morisette
Bitter Sweet Symphony - The Verve
Torn - Natalie Imbruglia
1979 - The Smashing Pumpkins
Buddy Holly - Weezer
You Get What You Give - New Radicals
Song 2 - Blur
Losing My Religion - REM
Sabotage - Beastie Boys
Basket Case - Green Day
Wonderwall - Oasis
Getting Jiggy With It - Will Smith
Loser - Beck
California Love - Dr Dre ft 2Pac
Regulate - Warren G
Creep - Radiohead
Fake Plastic Trees - Radiohead
Ontdek de favoriete platen van onze dj's
Ben je benieuwd wie welke platen in de lijst heeft gestemd? Klik op de naam van de dj en ontdek zijn/haar lijstje met favoriete 90's platen.
Luister naar Joe 90's
Kan jij zo lang niet wachten? Of heb je graag een overdosis 90's?
Luister dan altijd en overal naar onze digitale zender Joe 90's via de gratis Joe-app, DAB+, Google Home, Telenet digitale televisie of onze website.
De 90's Top 500, vanaf maandag 23 november bij Joe.