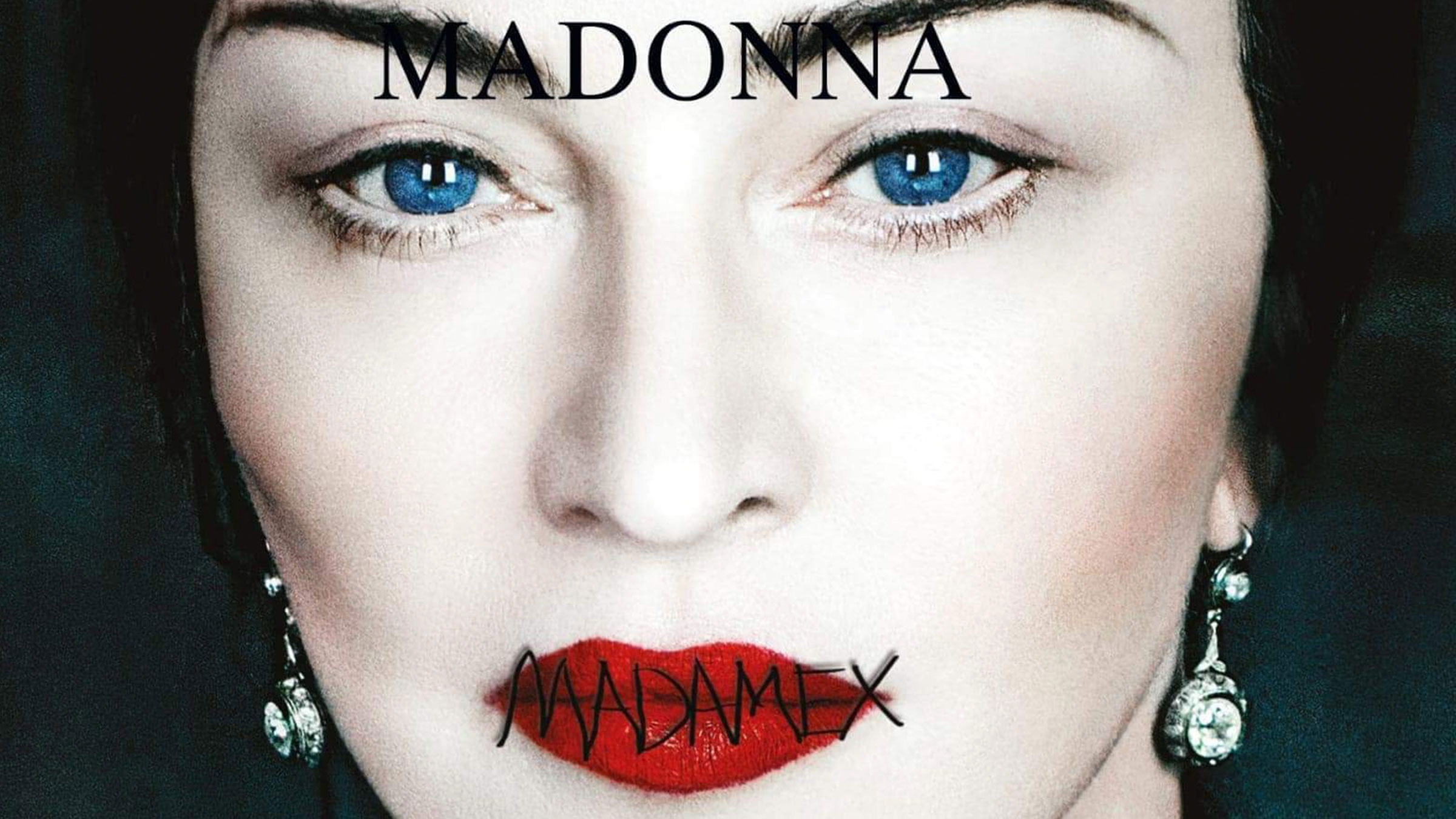 Het nieuwe album van Madonna is er.
De intussen 60-jarige Queen of Pop maakte haar fans al een tijdje warm door stukjes van haar nieuwe werk te verspreiden, maar nu is het officieel: 'Madame X' is er. Het album is haar 14de na 'Rebel Heart' uit 2015.
Wie Madonna live aan het werk wil zien dit jaar moet naar Tel Aviv, want eerder werd aangekondigd dat Madge zal optreden op de finale van het Eurovisiesongfestival in mei.
Wie is Madame X?
Maar wie is die Madame X? Dat legt Madonna zelf uit in een teasend filmpje. Meteen wordt duidelijk dat haar album duidelijk zuiderse invloeden heeft. Niet vreemd, want de zangeres woont al een tijdje in Portugal waar haar zoon werkt aan een succesvolle voetbalcarrière.
De eerste single uit het album Madame X heet 'Medellin', een samenwerking met de Columbiaanse zanger Maluma,
Dit is de volledige tracklist van Madame X:

Medellín with Maluma
Dark Ballet
God Control
Future ft. Quavo
Batuka
Killers Who Are Partying
Crave ft. Swae Lee
Crazy
Come Alive
Extreme Occident **deluxe version only
Faz Gostoso ft. Anitta
Bitch I'm Loca ft. Mal uma
I Don't Search I Find
Looking for Mercy ** deluxe version only
I Rise
Met 13 uitgebrachte albums scoort Madonna uiteraard goed in onze Album Top 500. Bekijk de lijst hier.