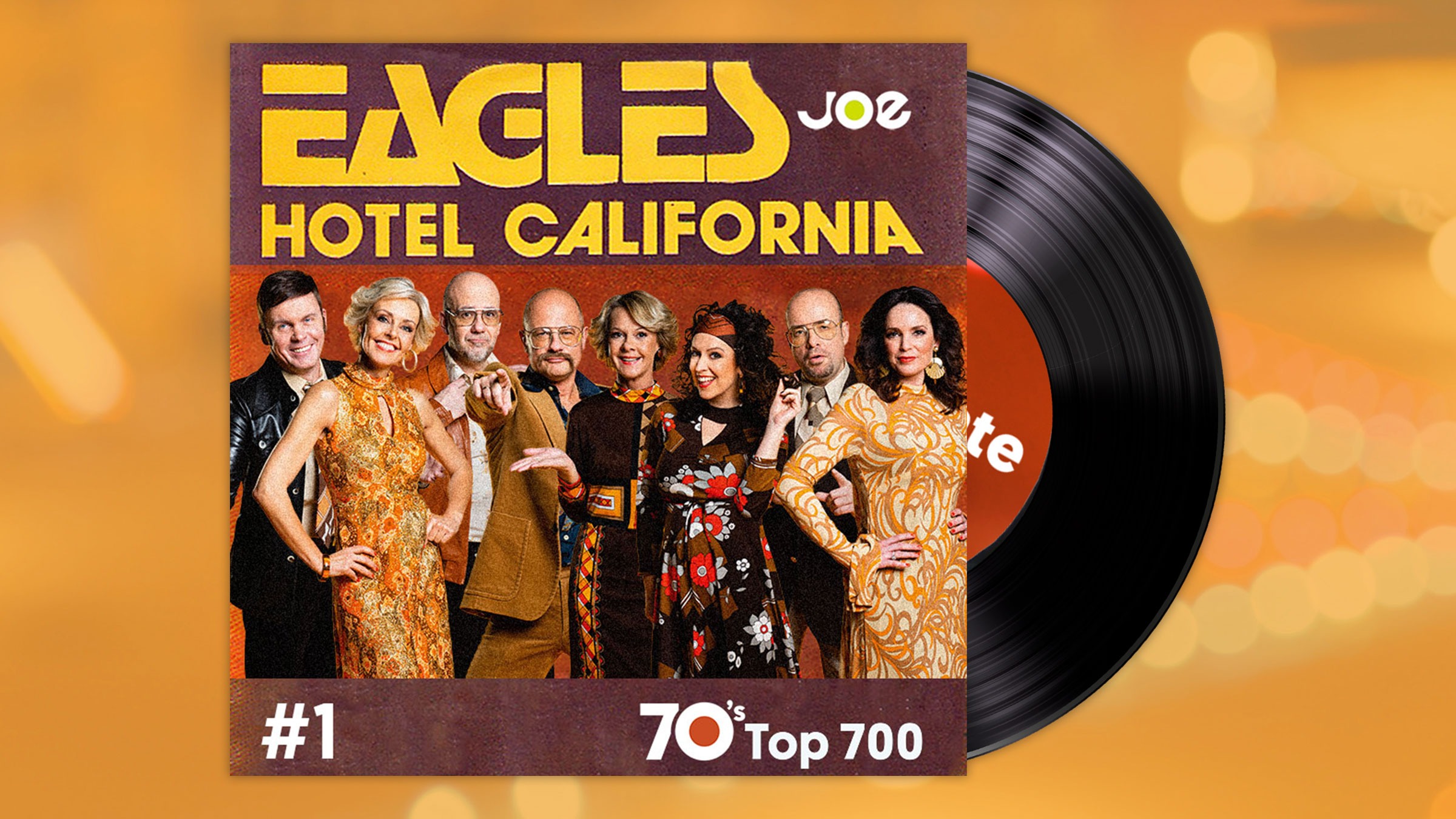 Het zit er weer op. De Celebrate The 70's-week is voorbij gevlogen!

Dag en nacht genoten we van de allerbeste 70's platen die je volledig terug katapulteerde naar die wondermooie tijd van de punk en glamrock.
Vandaag sloten Raf & Rani de lijst in schoonheid af met jouw absolute nummer 1 'Hotel California' van de Eagles.
Dit is de volledige top 10
1. EAGLES - Hotel California
2. ABBA - Dancing Queen
3. QUEEN - Bohemian Rhapsody
4. BARRY WHITE - You're The First, The Last, My Everything
5. DEEP PURPLE - Child In Time
6. DIRE STRAITS - Sultans Of Swing
7. MEAT LOAF - Paradise By The Dashboard Light
8. ROLLING STONES - Angie
9. AC/DC - Highway To Hell
10. JOHN MILES - Music
Bekijk de hele 70's Top 700 lijst hier.
De 70's Top 700 op Joe 70's
Wil je de volledige lijst opnieuw beluisteren?
Luister dan vanaf middernacht naar ons digitaal kanaal Joe 70's want daar laten we de volledige 70's Top 700 nog eens helemaal horen. Van begin tot einde.
Lees hier hoe je kan luisteren.
De 70's Top 700 op Spotify