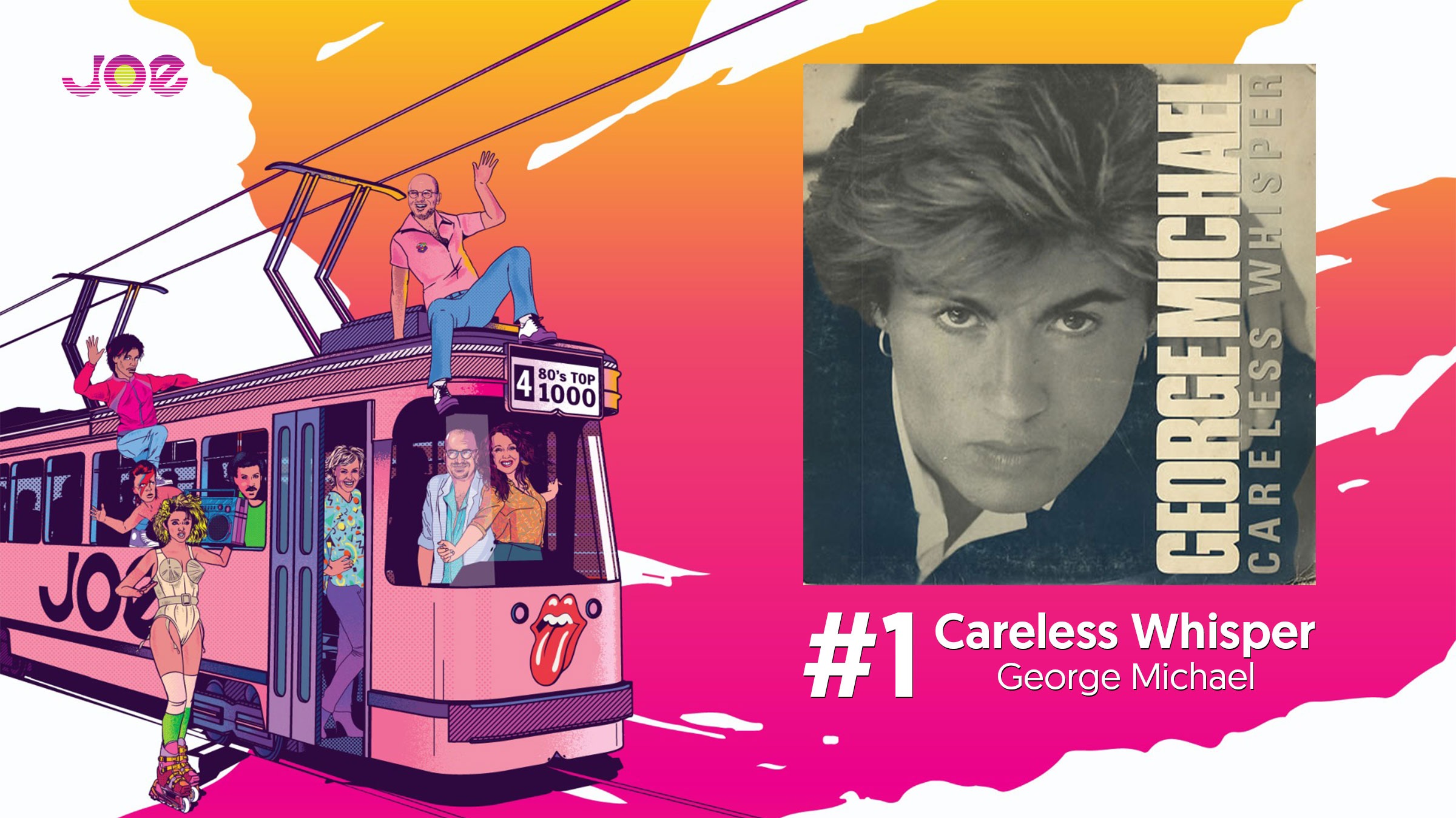 Mei is 80's maand bij Joe met als apotheose de 80's Top 1000.
Acht dagen lang vuurden we de ene greatest hit na de andere op je af. En jij genoot... Zoveel is duidelijk. Nog meer als we alle berichten lezen. Herinneringen aan het uitgaan, aan de schooltijd, aan huwelijksfeesten... je deelde ze met plezier.
Nog tot het allerlaatste moment kon de top 10 van onze 80's Top 1000 door elkaar geschud worden.
Jij hebt beslist en gekozen: nadat hij een jaartje naar de tweede plaats verschoof, kroonde jij 'Careless Whisper' van George Michael opnieuw tot dé greatest hit uit de jaren 80.
De top 10 van dit jaar
Careless Whisper - GEORGE MICHAEL
Purple Rain - PRINCE
With Or Without You - U2
Summer Of '69 - BRYAN ADAMS
The Winner Takes It All - ABBA
Billie Jean - MICHAEL JACKSON
Africa - TOTO
Don't You (Forget About Me) - SIMPLE MINDS
I Want To Break Free - QUEEN
Jeanny - FALCO
Klik hier en ontdek de volledige lijst.
Luister naar Joe 80's
Krijg jij maar niet genoeg van al die 80's muziek? Dan hebben wij de oplossing.
Luister naar onze digitale zender Joe 80's via onze website, de gratis app, DAB+ of digitale televisie.
80's Top 1000 op Spotify