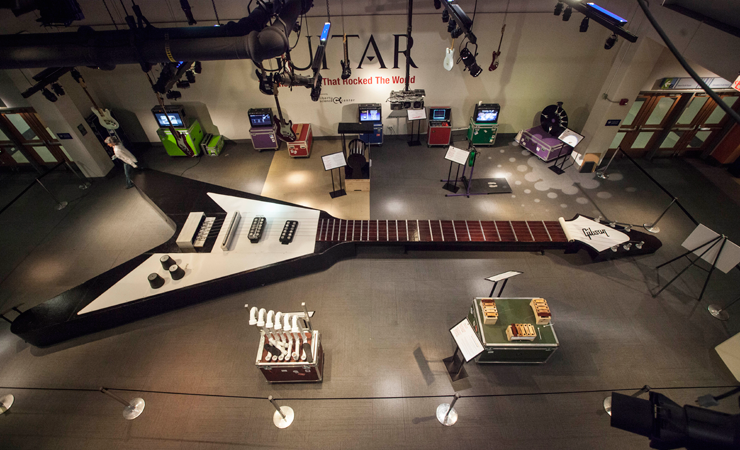 Sinds deze week kan je op de gitaar spelen in het Liberty Science Center in New Jersey, waar het het pronkstuk is in de tentoonstelling "Guitar: The Instrument That Rocked The World".
Het instrument weegt meer dan 1000 kilo, maar je kan er dus écht op spelen. Hiermee staat de gitaar in het Guinness Book Of Records.
Op de tentoonstelling zijn nog andere bijzondere gitaren te zien, zoals de 8-voudige gitaar die je hierboven kan zien.
Klik hieronder om een filmpje van de grootste gitaar ter wereld in actie te zien.