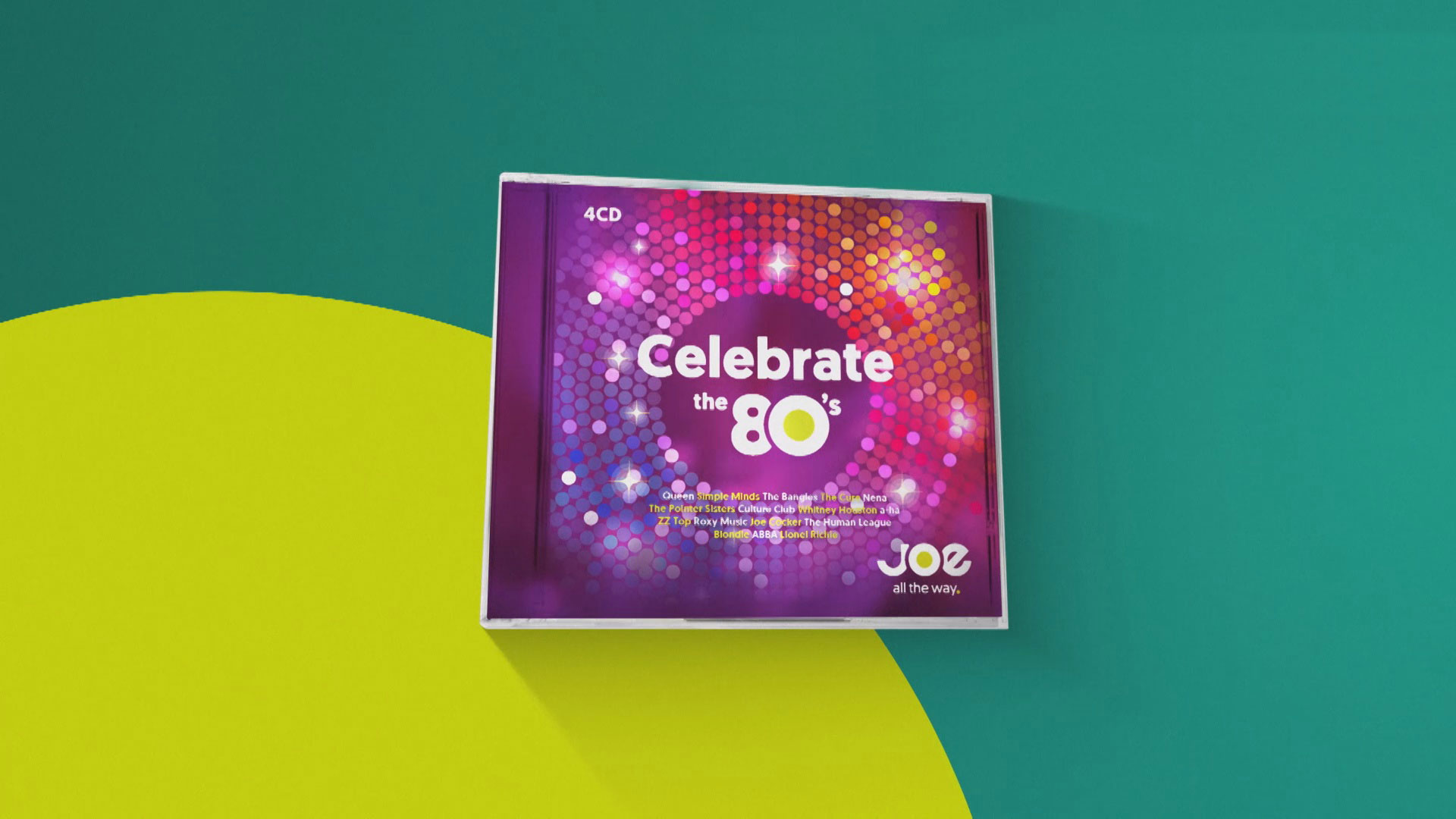 Van maandag 5 tot en met vrijdag 9 december hoor je alleen maar hits uit de 80's, want jij stemde jouw favorieten in onze 80's Top 888.
Wil je ook na onze 80's Top 888 blijven genieten van het beste wat de 80's op muzikaal vlak te bieden hebben? Lees dan zeker verder.
Celebrate The 80's bij je thuis
Vanaf nu kan je vier cd's met de allergrootste hits uit de 80's kopen in de winkel of downloaden. Met Whitney Houston, Simple Minds en Lionel Richie. Maar ook The Cure, A-Ha en Queen.
Joe Celebrate The 80's, nu overal verkrijgbaar. Ook op iTunes.