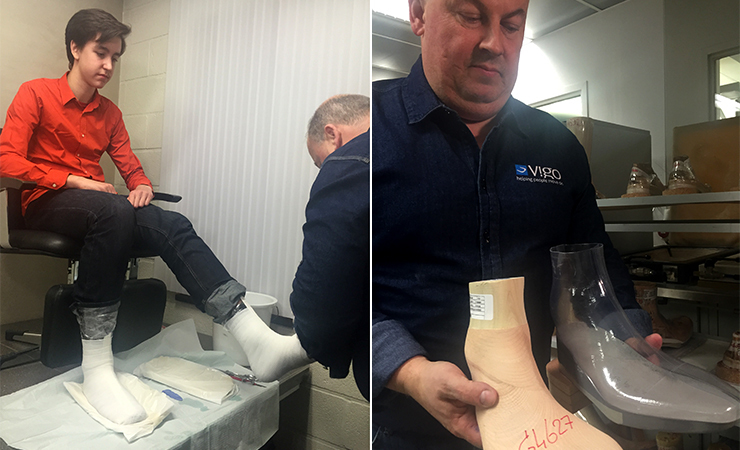 Woensdag 3 februari 2016
Bjorn & Tess to the rescue! Dinsdagavond mocht Jan zijn voeten laten opmeten om op maat gemaakte schoenen te laten maken.
Dinsdag 2 februari 2016
Vandaag in de krant: de 15-jarige Jan Nijssen moet stoppen met voetballen, omdat hij geen voetbalschoenen meer vindt in maat 51.
Bjorn & Tess denken daar anders over en regelen nieuwe op maat gemaakte voetbalschoenen!