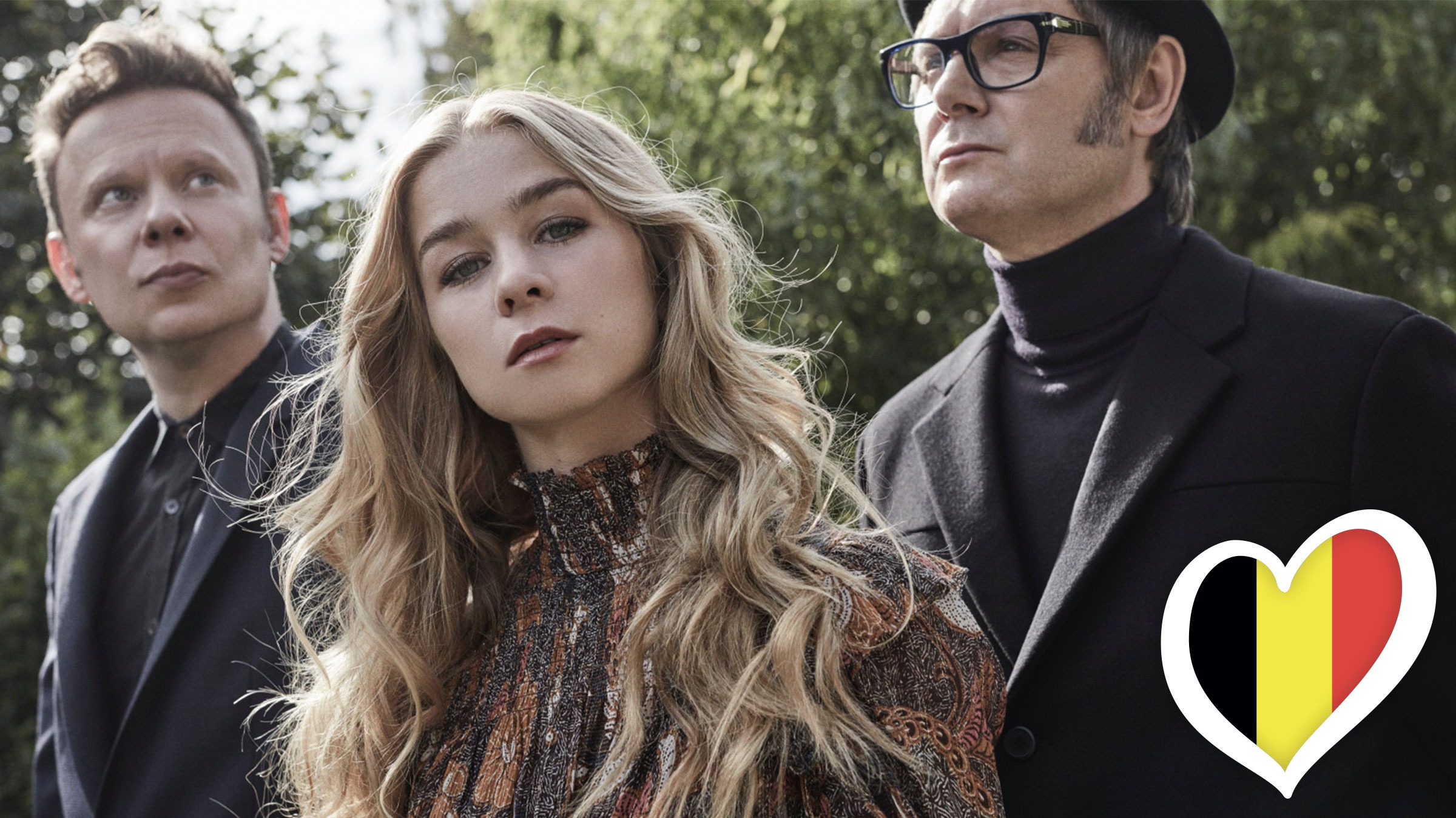 Op 12, 14 en 16 mei is Rotterdam the place to be voor wie van muziek en show houdt. Drie dagen lang wordt de stad het middelpunt van Europa voor het Eurovisiesongfestival.
Vandaag werd geloot welk land wanneer in de halve finale mag optreden. De drie hosts Chantal Janzen, Edsilia Rombley en Jan Smit presenteerden de livestream.
Hooverphonic mag de Belgische eer verdedigen op dinsdag 12 mei in de tweede helft van de eerste halve finale. Onder andere Noorwegen, Cyprus, Zweden en Ierland hebben een plaats in dezelfde halve finale.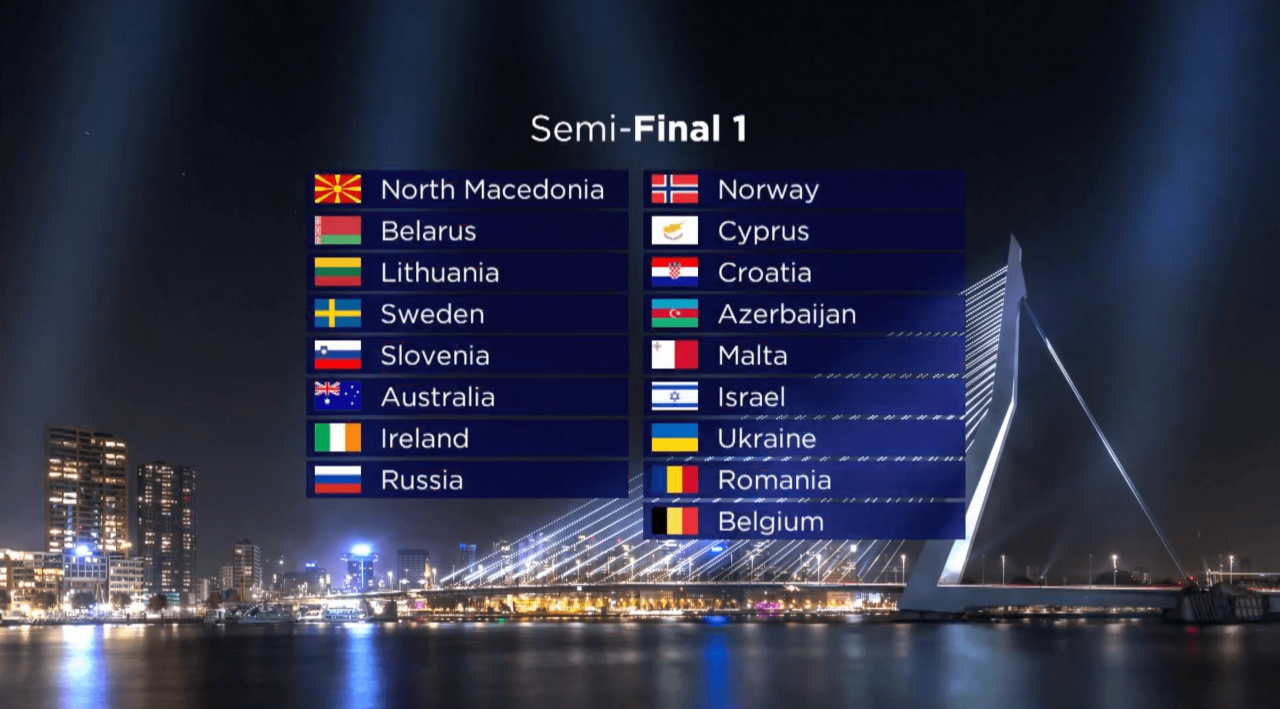 Halve finale 2 (14 mei)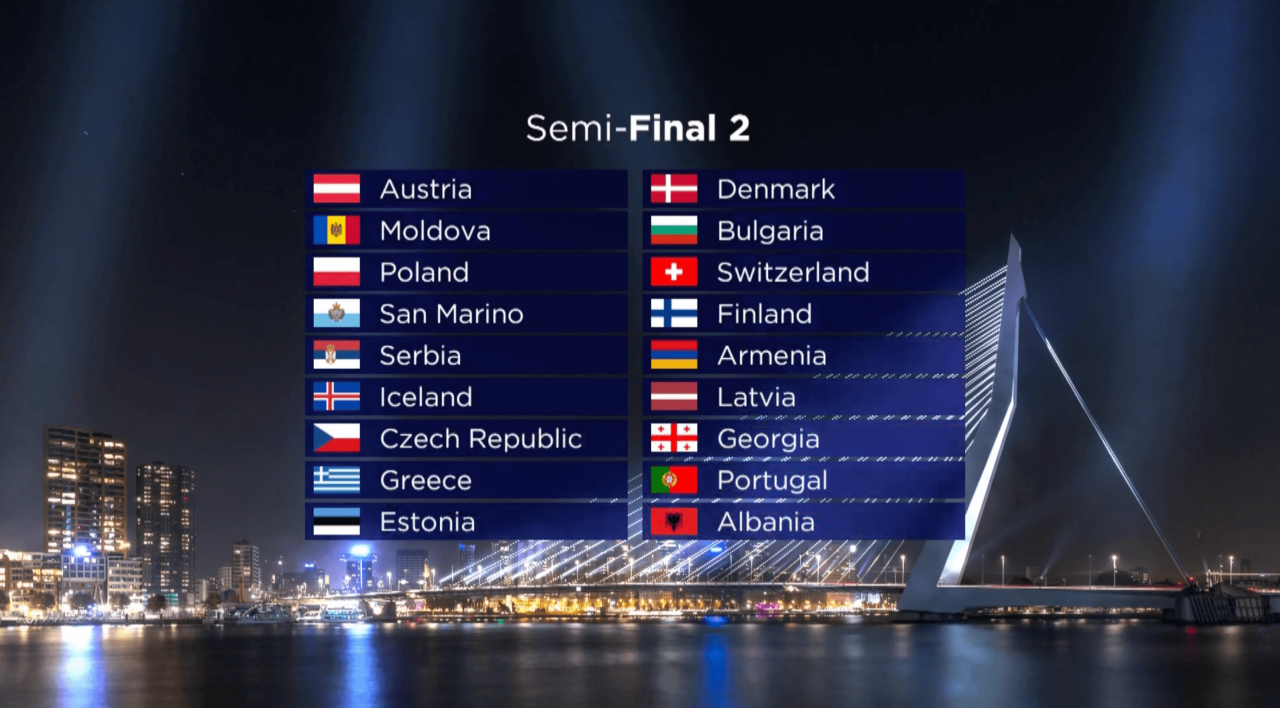 Finale (16 mei)