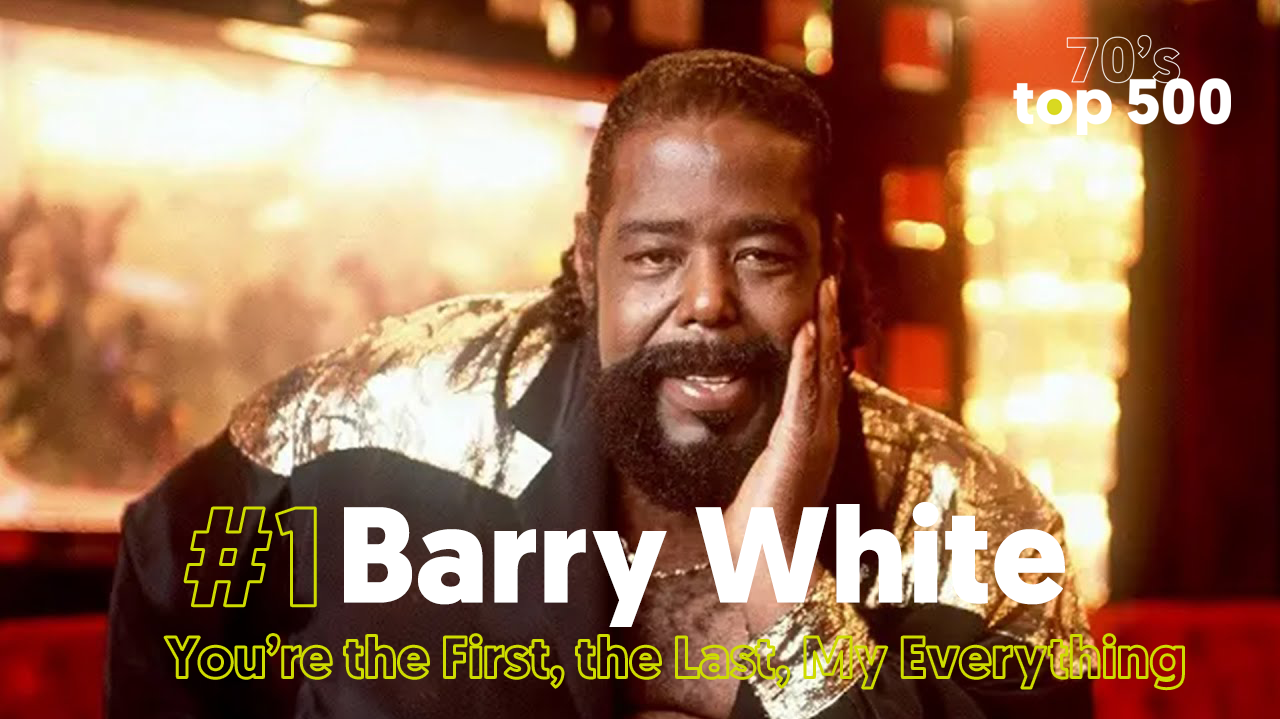 Het is weer voorbij, die mooie 70's top 500. Een hele week lang was Joe voor jou 'The Biggest Disco in Town' dankzij onze 70's top 500!
En van het begin tot het einde heb jij mee beslist hoe deze lijst klonk!
Barry White is jouw ultieme nummer 1
Vanavond maakten Raf & Rani de nummer 1 bekend en dat werd Barry White met 'You're the First, the Last, My Everything'.
Barry White wint het voor het tweede jaar op rij van Queen met 'Bohemian Rhapsody' en van ABBA met 'Dancing Queen'
Dit is de top 10
BARRY WHITE - You're The First, the Last, My Everything
QUEEN - Bohemian Rhapsody
ABBA - Dancing Queen
EAGLES - Hotel California
MEAT LOAF - Paradise By The Dashboard Light
DEEP PURPLE - Child in Time
FLEETWOOD MAC - Go Your Own Way
BILLY JOEL - Piano Man
DIRE STRAITS - Sultans Of Swing
LED ZEPPELIN - Stairway To Heaven
Bekijk de volledige 70's top 500 hier.
Herbeluister de 70's Top 500 op Joe 60's & 70's
Herbeluister vanaf maandag 10u non-stop de 70's top 500 op onze digitale zender.
Je kan deze beluisteren via de gratis Joe-app, DAB+, Google Home, Telenet digitale televisie of onze website.